Farewell to Dr. Jacenta Cox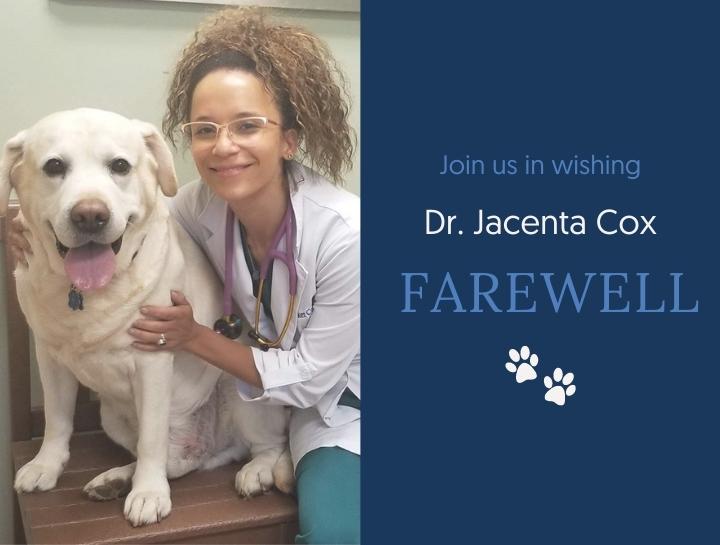 December 7, 2021
It is with heavy hearts that we announce that Dr. Cox will be leaving Ani-Mall Pet Hospital. Her last day will be on Monday, December 27th, 2021.
Although it will be difficult to find somebody to fill her shoes, rest assured that your pets will continue to receive the same quality care and personal attention that you have come to expect. Dr. Michael Barra, who has been with our practice since its inception, alongside Dr. Jairo Jaramillo and Dr. Rebecca Mangan will continue to be stable presences and continue providing excellent medical and surgical care to our patients.
We are very appreciative of all the care and compassion that Dr. Cox has practiced at Ani-Mall Pet Hospital and we wish her great success in her future endeavors. Dr. Cox wants to thank you for your trust and will miss you and your pets so very much!